News
Spam!!! We are aware!
Hi all!
I know we've had issues with spam as of late. The Admin and I have been very busy lately. I just got back into town from Michigan for a funeral, so I've been away. We are aware of it and I am, right at this VERY moment, working (hopefully) on a solution that will take care of this.
If you experience spam reviews, please feel free to forward them to us so we can take care of these suckers and send them packing. I apologize for all the issues with this we've been having, but I promise we'll get this fixed. Trust... it annoys me just as much as it annoys you. Poor forthelongestday has been after them with a butcher knife for a week now, so she's rather tired of it too. We'll get this fixed, ASAP!
Thanks for sticking with us while we work through these issues.
Izzy
--TwiWrite Staff on July 30, 2012 8:16 PM
Gigglesnort Awards
One of our awesome affiliates, Gigglesnort.net, are holding awards.
Here are the details from their site:

Welcome to the 3rd Annual Giggle/Snort Awards!

As the first (and as far as we know, only) awards to exclusively honour 
work
within the 'humour' category, we make it our mission to ensure your 
funny bones
are well and truly tickled.
These awards are open to all fandoms and original fiction, so if you've read 
anything
funny please nominate it and/or the author.
Everything from Harry Potter to 
Big Bang Theory
, and whatever's in between, is accepted.
Nominations open 8th June 2012. 
Nominations close 24th June 2012
For more information, please visit their site found here:
GIGGLESNORT AWARDS
Good luck to everyone!
TwiWrite Staff
--TwiWrite Staff on June 21, 2012 4:09 PM
Update
We have updated the software for the site. Along with it came some bugs unfortunately. We need to reinstall the tracker mod and a few other things. So, if you use any features you have noticed are missing, please let us know by emailing contact@twiwrite.net.
If you experience any difficulties doing anything, again, feel free to email. We're working on all of these things as fast as we can.
Thanks,
Izzy
--TwiWrite Staff on June 18, 2012 2:54 PM
New Fandoms Are Coming!
What's this? Harry Potter and The Hunger Games? Why yes! TwiWrite is broadening its horizons.
Anyone who has spent any amount of time in the Twilight fandom has realized that things have slowed down. It's understandable at the end of a series with the final Breaking Dawn movie coming to and end and new awesome things are coming out. Like... the Hunger Games.
If you haven't read them, you need to. It's an awesome series and THG fandom is growing. I think Harry Potter speaks for itself. Amazingly, the HP fandom seems to still be going strong. (I'm a HUGE SSHG and DHR shipper myself)
Therefore, I have decided, TwiWrite will be opening up to these two incredible fandoms. ONLY HP and THG, along with Twilight of course, will be allowed to be posted here for the time being. I might look into opening up to other fandoms in the future, but for now this is going to be a test run.
Over the next... well however long it takes me, I will be reorganizing things a bit. There will be a short time later in the week when I plan to shut the site down for a few hours in order to implement these changes, but it shouldn't be for long. When this happens, you will receive a "Maintenance" message when trying to log on to TwiWrite letting you know what I am up to. Being as I will have to add new categories, it will take me a while. It is a slow process to add all the characters from all three series and I'm getting a headache just thinking about it...
But, I want TwiWrite to be an awesome fandom spot, so I'm willing to open up to a few other fandoms in the meantime.
Now, some of you who follow me on Twitter know about my husband breaking is foot in January. He had to have surgery and has been out of work since then. It has been a really hard year for us. I've never added any kind of ads or advertising on TwiWrite because honestly they annoy me. But now I'm having to face the reality of not being able to afford the hosting fees myself. They went up... again. So you will also see ad banners going up soon as well. It sucks and I hate having to do it, trust me. It's just one more thing for me to have to worry about, and I do apologize for this. This site has never been about making money for me, ever, but I have to face the fact that I can't continue to host it on my own.
There is also a donate button on the home page if you'd like to donate.
I hope you all like the changes that are taking place. It is a great way to open up to other fandoms and getting some awesome new members who are looking for a place to call home for their fics.
If you have any questions, please feel free to email or stalk me down on one of the million accounts across the web I have. Life has been busy so I haven't had a chance to keep up with all the emails on a regular basis like I normally do, and for that I apologize, but I'm trying to keep this site up and running and a nice place to call home.
I thank each and every one of you for all the support, love, reviews you post, and pimpage you throw our way. You all make TwiWrite what it is, and I can't tell you how much that means to me.
Love to all,
Izzy
--Izzy on May 05, 2012 7:43 PM
A Message To Our Mobile Users
Reading and reviewing on TwiWrite from your mobile device.
Just to let everyone know, I am working on a mobile version of the site. It is not as easy as some would believe (especially with my limited coding skillz, PHP sucks), so it may take me a little time. Please bear with me.
In the meantime, there are a few things to help you with your mobile experience. This is not the same as a mobile site, but these are options that will make reading and reviewing from your phone better.
First, we do already have a mobile skin installed. It is called "Vision" and is easier to read from when on your phones. In the future, I will have the site coded to detect mobile browsers and you will automatically go to that skin instead of the Midnight Blue that is set by default. Changing the skin is easy, and you can find the instructions on the "Navigate the Site" page; the link is on the sidebar. You do not have to change the skin, but it is easier.
Secondly, if you are like me and have a phone with an on-screen keyboard, chances are you've noticed that you can't review due to the keyboard not popping up. My personal phone is a Motorola Droid 2. It has a slider keyboard that works, but anyone else who has one of these phones knows that the slider keyboard is a pain in the rear to use.
With the help of Jazzella and a random gchat session we had lately, we did some testing. I also enlisted the help of some twitter peeps (tittykickers and forthelongestday, thanks again for your help) and we were able to find a way to review from four different smart phones.
The iPhone, Motorola Droid, HTC Aria and LG Ally were all tested with this method and every phone was able to leave a review with the onscreen keyboard.
It's very simple. After reading the chapter, you have the review box at the bottom of the page. If you look under the review box, you will see a box checked with the words "Use tinyMCE editor" beside it. Simply uncheck the box. That's it. It disables the tinyMCE editor and lets the onscreen keyboard pop up, enabling you to leave a review. Simple as pie.
Again, in the future I will have the mobile site coded to have this turned off automatically to make it easier for each of you.
Hopefully this will encourage our mobile readers to leave more reviews. (wink, wink) I have not tested this on the 165,848,151,684 different phones out there, so I am not sure if this method works for everyone, but it definitely works for the four we tested. If you find that the method does, or doesn't, work for your mobile device, please email us at contact@twiwrite.net with the type of phone you have and I'll add it to the list.
If you have any questions, don't hesitate to shout. We'll try to help in any way we can.
I know this isn't the awesome mobile site we all want (including me, trust that), but it's definitely an easy option to use until I can deliver the goods to you.
Thanks for making this site so awesome. It is wonderful members like you that make me smile every single day when I log in to see the amazing new stories posted. We appreciate the support.
And Special thanks to Jazzella for figuring out this nifty little secret and passing it along.
The TwiWrite Staff
*EDIT* Since we've had some emails sent in giving us new models, I'm just going to add the full list of the ones we know will work with leaving reviews with this method here:
iPhone
Moto Droid (models 1, 2, X)
HTC Aria
HTC Droid Incredible
LG Ally
HTC EVO Shift
--TwiWrite Staff on June 07, 2011 8:58 PM
Spotlight Author : Sneaky Snarky Subs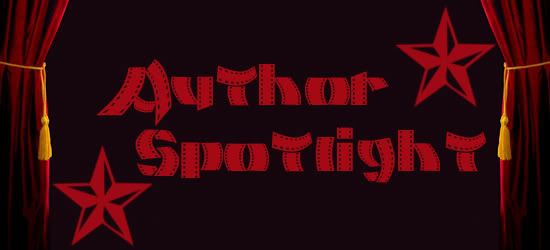 Every other month, we'll be featuring a spotlight author. It's a new feature we have here on the site, and we hope you'll enjoy the authors we have in store for you.
This month, we featured a collaboration between Lady Blue Knight and Siobhan2006. Together they form...
It's a very detailed interview, and we hope it'll help you get to know them a little better. So, run over to the TwiWrite Headquarters and check out what they had to say. You can find the interview link below. Enjoy!
Izzy and Steph
--Izzy on March 01, 2011 10:31 PM