sweetT129
Penname:
sweetT129 [
Contact
]
Real name:
Tara
Member Since:
October 02, 2010
Membership status:
Member
Bio:
I'm nearly 30, a mom of 3 beautiful little girls, and a lover of moose and music (especially when there's a guitar involved). I got my start in the fandom writing Carlisle/Bella, but I'm expanding my horizons these days. I read most pairings in the vamp world, so long as they are written well.
I really care a lot about grammar. My secret identity is SuperBETA - I fight the evil Bad Grammar, one comma at a time.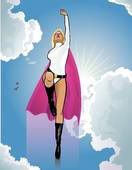 Some of my favorite things:
Malibu!
Music & GUitars:
[
Report This
]